Profile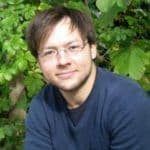 Fabian Grosse
Curriculum Vitae
Education

I went to primary and secondary school (up to my A levels) in Dresden in Germany, which is where I grew up. I completed my A levels in 2004.

Qualifications

A levels in 2004
Combined Bachelor/Master's in Oceanography in Hamburg, Germany (completed in 2012)
Doctoral degree in Earth System Science in Hamburg, Germany (completed in 2017)

Work History

Research assistant at University of Hamburg, Germany (August 2012 to May 2017)
Postdoctoral Researcher at Dalhousie University, Halifax, Canada (June 2017 to May 2019)

Current Job

Postdoctoral Researcher at University of Strathclyde, Glasgow, UK (since June 2019)

Employer

I am currently working in the Department of Mathematics and Statistics at the University of Strathclyde in Glasgow. Within this department we have a group of a bout 20 people who work in marine science. And all of us use different types of computer programmes to represent different aspects and parts of the ocean. Some work on ocean currents, while others study the food web in certain parts of the ocean or the role of a specific fish species for seabirds in the North Sea. So, you can see, we work on very different topics but we all work in marine science, which also shows how fascinating and complex our oceans are!

I really enjoy working at the University of Strathclyde and with my colleagues, and I can definitely recommend working here.
About Me:

I am a marine scientist living and working in Glasgow, where I enjoy being close to the mountains and to beautiful lakes.

Read more

I am German and I was born in Germany and spent most of my life there until I moved to Canada three years ago. I've been working and living there until I came to Glasgow last summer, also for work. Here, I share a flat with a woman from Poland and we are getting along really well!

I really care about our environment and I try to do my part in reducing plastic waste (by buying packaging-free groceries as much as possible) and in reducing greenhouse gas emissions (for example, by eating meat only very occasionally). Of course, that's not always easy, and I fully understand that for some people it's even more difficult but I think that we all need to try to do our best to protect and restore our planet for future generations!

I also love to cycle and to go hiking and Glasgow and its surroundings are really great for that! During the lockdown (due to corona), I spent a lot of time cycling and hiking in the nearby hills, which gave me a lot of relief during this stressful time. Especially, since we had extraordinarily good spring weather here in Scotland!

My Work

I am a scientist who's studying Earth's oceans and seas. Although all my work happens on a computer, I can tell you many things about the ocean around the North Pole and how we humans affect the marine environment.

Read more

I am a marine scientist, which sounds very exciting–and I can tell you it absolutely is!

However, not every marine scientist actually goes to the sea regularly, and even those who do so on a regular basis still spend a lot of time on their computers to analyse data they collected in some part of the ocean.

Personally, I am not going to sea at all (unfortunately!) because "my" oceans are on my computer. What I mean with that is that I write computer programmes that represent what is happening in the ocean (like a flight simulator pretends to be an actual airplane in the sky). Me and my colleagues use these programmes to better understand how changes in the environment, like the melting of ice in the seas around the North Pole (the Arctic Ocean), affect the oceans themselves and life in the ocean.

For instance, I am currently studying how the growth of algae—really tiny "plants" floating in the ocean—changes in the Arctic Ocean because of less and less sea ice. Understanding these changes is very important as these algae are the basis of the entire food web in the Arctic Ocean all the way up to whales and polar bears (but you will need to talk to someone else if you'd like to hear more about these guys, I am afraid 😉 ).

As a result of only working on the computer my work place does not look very exciting (like on the picture below) but it's still a diverse job, which I absolutely enjoy!

On this picture I am comparing observations of algae, which colleagues of mine collected in the Arctic Ocean, with results of my computer programmes that aim to represent the growth of these algae and the tiny animals that eat these algae. Different programmes use slightly different ways to represent these processes and by comparing them with actual data, we can improve these programmes to better represent the natural environment.

So, even though I don't have the pleasure of seeing all these exciting places that are part of Earth's oceans, I can contribute to a better understanding what changes are currently ongoing, what future changes we may have to expect, and probably most importantly, work on ways to reduce the negative impact of these changes.

And while I am not going to sea in my job, I do see different parts of the world. Scientists regularly meet to discuss their research with colleagues, to learn about what other scientists are working on, and to come up with new collaborations to further improve our understanding of the environment!

My Typical Day:

I usually get up early (~6:30/7:00), although I only start working around 9 a.m. Under normal conditions, I would cycle my 15 minutes to work but at the moment my kitchen table is my office desk. So, I spend most of my day in my kitchen in front of my laptop, where I either read scientific articles about the Arctic Ocean, analyse the results of my computer programmes, or write about my own science.

Read more

I usually start working around 9 a.m.–sometimes a bit earlier, frequently a bit later. This is one of the advantages of working in research: a lot of flexibility. However, if you start later, you also finish later.

On most of my days, I spend quite a lot of time on writing computer code, either to improve the programmes that represent the ocean or to analyse the output these programmes produce. This can look like the picture below.

I admit this doesn't seem too exciting, but if you enjoy programming and generating some nice, colourful graphics, it actually is a lot of fun! 🙂 And often these graphics can tell a really interesting story, which is worth being published and read by other people who work on something related or interested in the topic. Sharing my research with colleagues and other scientists is also a very important part of my work day, either via meetings with colleagues where we discuss the latest results and next steps or putting them on paper to share them with the wider marine science community.

Right now these meetings all happen online, like our weekly group meeting with my colleagues in Glasgow (although not all of them actually stay in Glasgow at the moment).

What I do to help Planet Earth:

I cycle for my daily commute (unless I work from home) and do most of errands either by foot or by bicyle. I don't own a car and when I need to travel longer distances within Europe, I try to take a bus or preferrably the train. For instance, in 2019 I went home to Germany all the way from Glasgow by (night) bus and train. It took me 19 hours, but I could work on the train and this way it wasn't "lost" time at all.

I compost and recycle, and I try to buy as many food items as possible in a zero waste store (i.e./ plastic free). I also turn off the shower, while shampooing myself, and always switch the lights off in rooms I am not currently in.

My Interview

How would you describe yourself in 3 words?

open-minded, curious, active

What or who inspired you to follow your career?

Making a positive impact toward a healthy planet

What was your favourite subject at school?

mathematics

What did you want to be after you left school?

I didn't quite know it then, but I became a marine scientist and I've never regretted this decision

Were you ever in trouble at school?

Not really, but I regularly received complaints for chatting in class

If you weren't doing this job, what would you choose instead?

This is a good question, maybe baker? My sourdough bread is quite good!

Who is your favourite singer or band?

There are so many but Wintersleep are one of my favourites

What's your favourite food?

Strawberries (in the right season)

What is the most fun thing you've done?

A friend and I hiked through Italy for a month during my early studies. That was a great experience!

If you had 3 wishes for yourself what would they be? - be honest!

A new record player, a permanent job, a cool woman in my life

Tell us a joke.

What does the left eye say to the right one? -- "Something between us smells."

My profile link:
https://ias.im/u.257203
---
---
---
---