Profile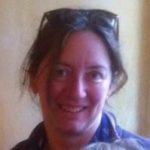 Hazel Jeffery
Curriculum Vitae
Education

Fir Tree School in Wallingford – primary.
Wallingford School, Oxfordshire – secondary.
Open University Degree in Environment and Chemistry
Other Masters courses and online courses (Futurelearn)

Qualifications

9 O-levels
3 A-levels
BSc in Environment and Chemistry (including geology, oceanography, modelling with maths)

Work History

When I was still at school I worked in a sports shop to help pay for driving lessons. When I was about 11-13 I helped my nan out in the office of a newspaper/magazines warehouse. My Nan was an inspiration to me as she was quite senior in the organisation and realised I was good at maths.
My first job was as an assistant scientific officer at Harwell – looking at air pollution, I also worked evenings at a garage to help pay for my car!
My next job was for 4 years at a research laboratory in Wallingford looking at water pollutions and what happens to water quality when you chop down a forest!

Then I took a big career change, a job came up in Brussels, Belgium, for a European Officer to work with the European Commission and help UK universities apply for funding from Europe. So I moved there for 7 years in total. I learnt a lot about how Europe works and have a great respect for it. I also worked in a European funded research organisation that funded Former Soviet Union countries, and had some amazing trips to those countries.
Within my organisation I applied for a job that took me back home to the UK, working in Swindon at one of the large research funding bodies in the UK for environment. I had a team of about 30 people and we helped set the direction for the organisation and what it funded in environmental science. Working for a big organisation means that you get lots of travelling and you learn lots of new skills.
I had my daughter and moved to Devon about 10 years ago, and then did some contracts where people paid me to do a set piece of work, again in science areas but I was able to bring together business people, government and scientists to look at some big issues like planning water for the future.

Current Job

My current job is a project manager for a couple of large projects working with big teams in the UK and across Europe where we use some of the biggest computers in the world to predict how the climate will change in the future. Our results will help us all avoid dangerous changes to our climate and the natural world.
I help to join things up, check that we are doing what we said we would and ensuring that our results are used by all sorts of different audiences.

Employer

I'm employed by a research centre, the National Centre for Atmospheric Science (NCAS) which is based in Leeds, but I'm actually based at the Met Office in Exeter. And now working at home in lockdown.
About Me:

I'm curious about lots of things. I have an enquiring mind and like to solve problems.

Read more

I live in East Devon with my family a few miles from the sea, it's a lovely area to be in and I have been amazed at the wildlife that lives in our garden! I'm interested in doing more for the environment, from the energy that we choose for our house to using shampoo bars. I like sci-fi films, researching family history and catching up on reading a lot of books that have been on my shelves for ages. We have an 11-year old daughter and I am learning so much through how she sees the world and what she is learning about.

My Work

I've always loved science and I'm now using project and communication skills to work in a science team which predicts how the climate will change in the future.

Read more

I help manage a UK project with 24 people who are spread across the UK . The project looks at how the Earth's climate will change in the future. Another part of my job is to manage a European project with 25 partners, which does a similar thing but joins the efforts of lots of groups across Europe.

These projects use some of the biggest computers in the world to predict how the climate will change in the future. The Earth's climate is made up of many parts that interact with each other. For example, carbon dioxide in the atmosphere is causing the Earth to get warmer, it also gets taken out of the atmosphere by plants, and plants depend on rain and temperature to grow. Carbon is also taken up by the ocean. Increasing carbon in the ocean and warmer waters are bad for marine life. Changes to any part of our planet can have effects elsewhere. Our results will help us all avoid dangerous changes to our climate and the natural world.

Recently, I've been using Zoom to manage conferences and meetings on-line. In one conference, we had 35 speakers and over 100 people logging onto each of the sessions. It took quite a bit of planning and preparation, but that helped it to go smoothly.

Here's a few of my colleagues at a public event with a globe that shows what climate change could be in the future.

https://climatechangewechange.crescendoproject.eu/ Check out our schools web site with lots of fun activities and games to learn about climate change.

My Typical Day:

My typical day at the moment.. after breakfast and helping my daughter start her home-schooling.. start up my laptops (I use one for Zoom meetings and the other is my main laptop) – then I may be meeting with the team to hear the latest results, putting together a newsletter, updating the web site and working out how we will contribute to the big COP26 climate conference in November 2021.

What I do to help Planet Earth:

To help Planet Earth:

I hardly eat any meat now, just fish a few times a week and mainly vegetarian foods. I've found that quite easy as i wasn't too keen on meat. Since we've been in lockdown I'm trying to make sure food waste is cut down. Bits of leftover bread are frozen and then we use them to make a bread pudding!

Our house no longer runs on oil, but we had to switch to electric only, so we picked a renewables only energy company to supply our electricity. we are conscious about not leaving things switched on unnecessarily.  We also invested in solar panels a few years ago to help offset the electricity we use.

I try to walk and cycle more instead of using my car.

In our house we all try to think about what whether we can repair or reuse something first before buying something new. We recycle (sell or give good items to charity). We try to buy things that can be reused (propelling pencils!). And I have cut down on buying single use plastic products by buying from the greengrocer, getting refillable things.

Check out this web site Count Us In (count-us-in.org)

My Interview

How would you describe yourself in 3 words?

Get the job done!

What or who inspired you to follow your career?

Primary school teacher

What was your favourite subject at school?

Chemistry

What did you want to be after you left school?

A scientist! Or possibly an accountant!? I liked maths.

Were you ever in trouble at school?

No, I was quite quiet.

If you weren't doing this job, what would you choose instead?

Something sciency (but helicopter pilot would have been fun!)

Who is your favourite singer or band?

I like Indie music and lots of other stuff..

What's your favourite food?

Chinese and Thai

What is the most fun thing you've done?

A roadtrip around California including visiting Disneyland

If you had 3 wishes for yourself what would they be? - be honest!

Get fitter, be the best mum, and lots of time to do all the things I'd like to do!

My profile link:
https://ias.im/u.258264
---
---
---
---